How to Choose Sunglasses - 5 Tips to Help You Pick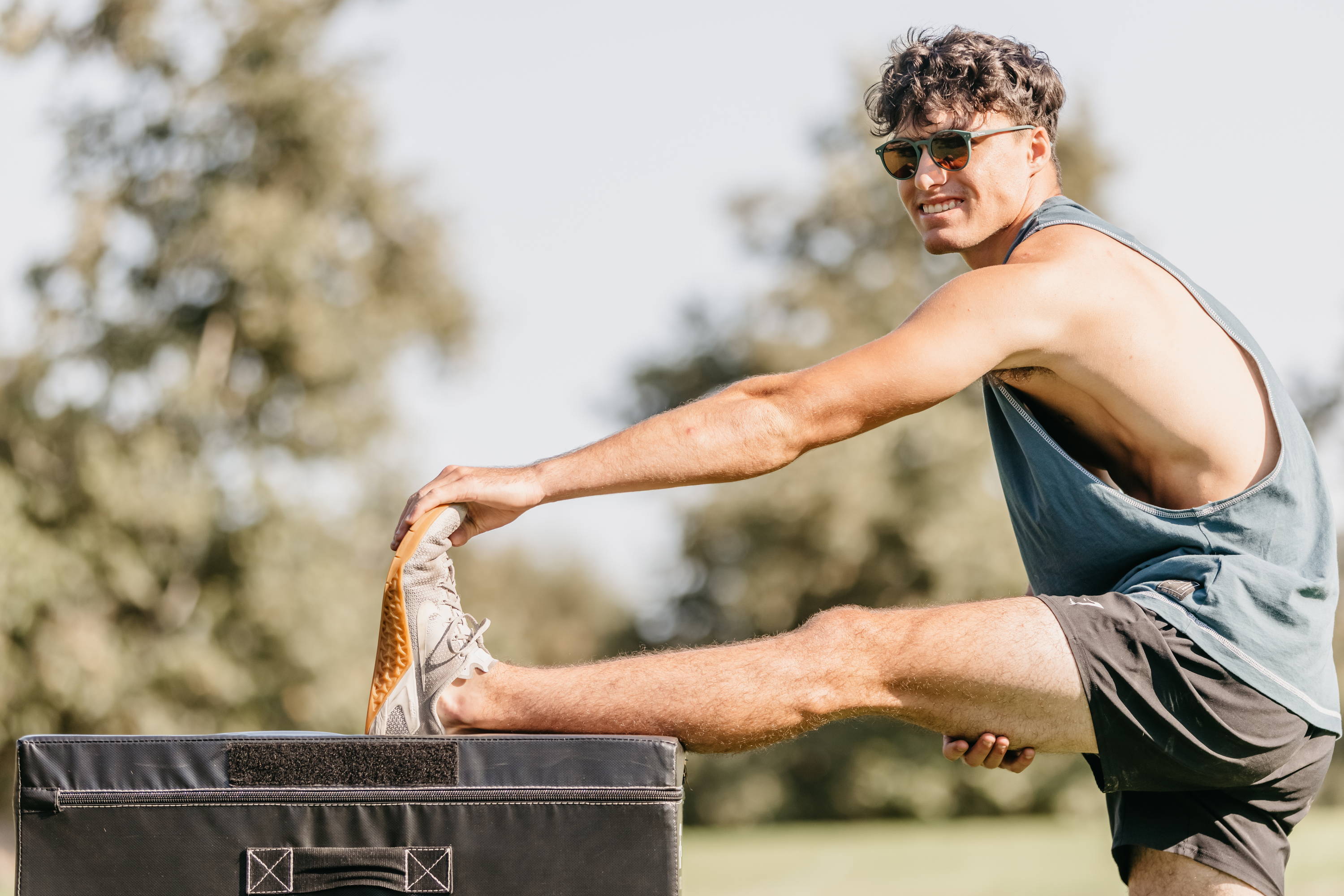 Here at Runners, we're obviously big fans of our running sunglasses.
But there are countless other options on the market.
Depending on what you're looking for, you could literally have dozens of options to consider.
So, unless you look forward to spending hours and hours wading through a mountain of shades, our buying guide will save you lots of time and ensure you know how to choose the right sunglasses for your unique needs.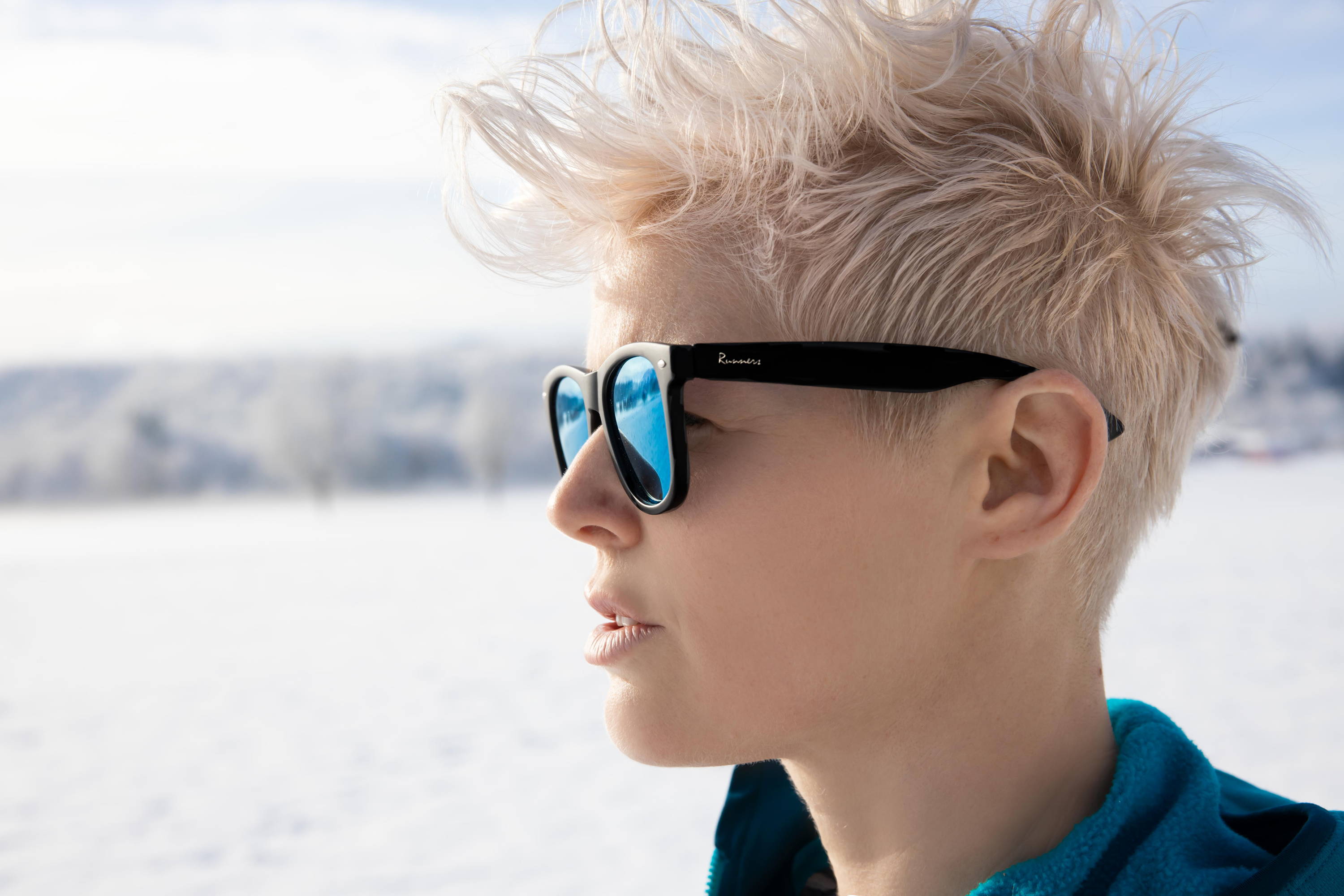 5 Tips for Picking the Best Possible Sunglasses
Before you go scouring the internet for the perfect pair of sunglasses, take a moment to go over these five simple tips for making the right pick – or picks – and you won't be disappointed.


1. Consider All the Different Types of Sunglasses
There have never been more sunglasses on the market than there are today.
So, if it's been a while since you've considered all of your options, you might be surprised to learn about all the different sunglasses you currently have to choose from.
Style-wise, there's everything from wayfarers to aviators to cat-eye sunglasses. There are round lenses, square lenses, and everything in between.
Fashion is important, but let's not forget about function, too. For many people, this comes down to their favorite pastimes or forms of exercise. To that end, there are sunglasses for lifeguards, kayaking, cyclists – you name it. If it's an outdoor activity, there are shades made to accommodate participants.
That's why my first piece of advice for choosing sunglasses is to take the time to consider as many options as possible.
You might just be surprised to learn what's currently on the market.
2. ALWAYS Go with Polarized Lenses That Offer UV Protection
While fashion is important, at the end of the day, the reason you wear sunglasses is to keep your eyes safe.
Sun damage is a very real risk that can cause premature signs of aging in the skin around your eyes, cataracts, and even a sunburn to your cornea.
So, even though you probably take for granted that your shades will block out the sun, you can't afford to assume that all lenses are created the same.
They're definitely not.
There are two features that you must absolutely look for when shopping for shades.
First, you need polarized lenses.
Why?
Because polarized lenses are designed to block glare. If you've never worn a pair before, you might be shocked when you realize just how much glare is otherwise interfering with your vision on a regular basis. Everything from bodies of water to snow to the back window of a car can create glare when the sun hits it.
Now, how can you tell if sunglasses are polarized?
The manufacturer should advertise it, but you can also test out lenses for yourself.
Obviously, if they're polarized, your sunglasses should block out any glare. You could also try them on and compare them to a non-polarized pair if you have any just to make sure.
Okay, so that's polarized lenses. They're great for cutting out glare, which will make sunny days a lot more comfortable. And if you're doing an activity on one of these sunny days – like sailing or mountain biking – having shades that can keep glare at bay could help to keep you safe.
The second feature you should look for when choosing shades is UV protection.
This one's really important.
Whereas polarized lenses will cut down on glare, sunglasses with UV protection are what will actually keep them safe from the sun's harmful rays.
Ultraviolet (UV) light is electromagnetic radiation. The two forms that you need to worry about – UVA and UVB – can do serious damage to your eyes if they're left unprotected.
Fortunately, this is easily remedied if you wear sunglasses with UV 400 protection. This level of protection is enough to keep your eyes safe without impacting your ability to see.
And better still, polarized lenses won't make for unfashionable shades. The lenses look just like any others, so there's no need to cramp your style to protect your eyes.
3. Pick the Right Size Sunglasses for Your Unique Face
Ill-fitting sunglasses are as cumbersome, inconvenient, and uncomfortable as any other piece of attire that doesn't suit your body type.
The good news is that you don't need to actually see sunglasses in person or try them on in order to ensure you're purchasing ones that are the right size.
Just use a ruler or tape measure to find the length from one of your temples to the other and then refer to this handy guide.
     

47-53mm frame size

best for people with small faces between 4.5" and 5.1"

     

54-57mm frame size

best for people with medium-sized faces between 5.25" and 5.5"

     

58-63mm frame size

best for people with large faces between 5.75" and 6.25"
The vast majority of people have never measured their faces like this before when picking sunglasses, so even if this is all you do after reading our guide, you'll be much better off when choosing what shades to buy.
That being said, finding the right size sunglasses for your face is still just the start.
4. Don't Settle for Uncomfortable Sunglasses
Sunglasses have come a long way over the past few decades, but many of them still fall very short in an extremely crucial category: comfort.
No matter what they look like or even how well they fit your face, if your sunglasses aren't comfortable, you'll quit wearing them pretty quickly.
Of course, you may have also wasted a lot of money in the process.
But unlike other pieces of attire, the actual material used to make a pair of sunglasses doesn't impact their comfort level a whole lot.
For example, we use recycled plastic for our sunglasses, but that's not really for comfort reasons. It's because we prioritize sustainability.
Sunglasses can be made of all kinds of other materials, as well. But again, these materials generally play little role in whether or not a pair of shades feels comfortable to wear.
Instead, the factors that will contribute to the comfort of sunglasses include:  
       

Lightweight

       

Spring-flex hinges

       

No-slip design
The reason these three features are so important is that they will help keep your sunglasses in place without feeling as though the frames are weighing down your head. So, you won't have the discomfort of your shades sliding all over the place – which can often leave red marks – but you also won't have the bridge pressing down on your nose too hard or pressure on the top of your ears.
Again, as I mentioned earlier, I understand that many people want to prioritize fashion first and foremost.
But if your glasses are constantly falling off or causing actual pain, no amount of style points is going to make them worth it.
Luckily, these days, you don't have to choose between fashion and comfort.
Even better, you don't have to spend a fortune to get the best of both worlds, either.
5. Don't Assume You Need to Spend a Fortune for the Right Shades
Unless this is your first time shopping for shades, you're probably well aware that most sunglasses are expensive.
And while the prices may often seem crazy, what's even crazier is that most of what people are paying for simply covers good marketing. Pricier sunglass companies can charge more because they've invested in the kind of branding that convinces people that shades with their logos must be worth every penny – even when it's A LOT of pennies.
So, no, you don't have to spend hundreds to buy sunglasses that are comfortable and fashionable.
You don't even need to spend $150 on Ray-Bans, which is generally considered a pretty fair price for a well-known, middle-of-the-road pair of sunglasses.
Nowadays, you can easily get a great pair of sunglasses for under $50. And at that price, you could buy more than a couple pairs if you're looking for different styles.
So, whether you want shades to keep your eyes safe from the sun or need sunglasses that will go with your favorite outfit, there's no longer any reason to break the bank.
6 Guides to Help You Choose Sunglasses
We've been in the sunglasses business for awhile now, so we know a thing or two about what goes into choosing the perfect pair of shades.
And, over the years, we've shared this expertise by providing guides that help people choose their next pair of sunglasses.
So, if you'd like a little assistance, give our guides a look:
What to Look for in Sunglasses – the Most Important Feature
Ultimately, what you look for in sunglasses will come down to your own personal preferences. While it's vital that they protect your eyes from harmful UV rays, what features matter most will depend on what you value.
If it's been a while since you've purchased a new pair of shades, it might take a few tries before you're completely happy. That's why I think that last tip on this list is so important. Look for affordable – but high-quality – options that won't bust your budget and you'll be able to afford it if your first couple of choices miss the mark.
With that in mind, get out there and find the perfect sunglasses for keeping your eyes safe and your style intact.