Running Essentials: 6 Items Every Runner Needs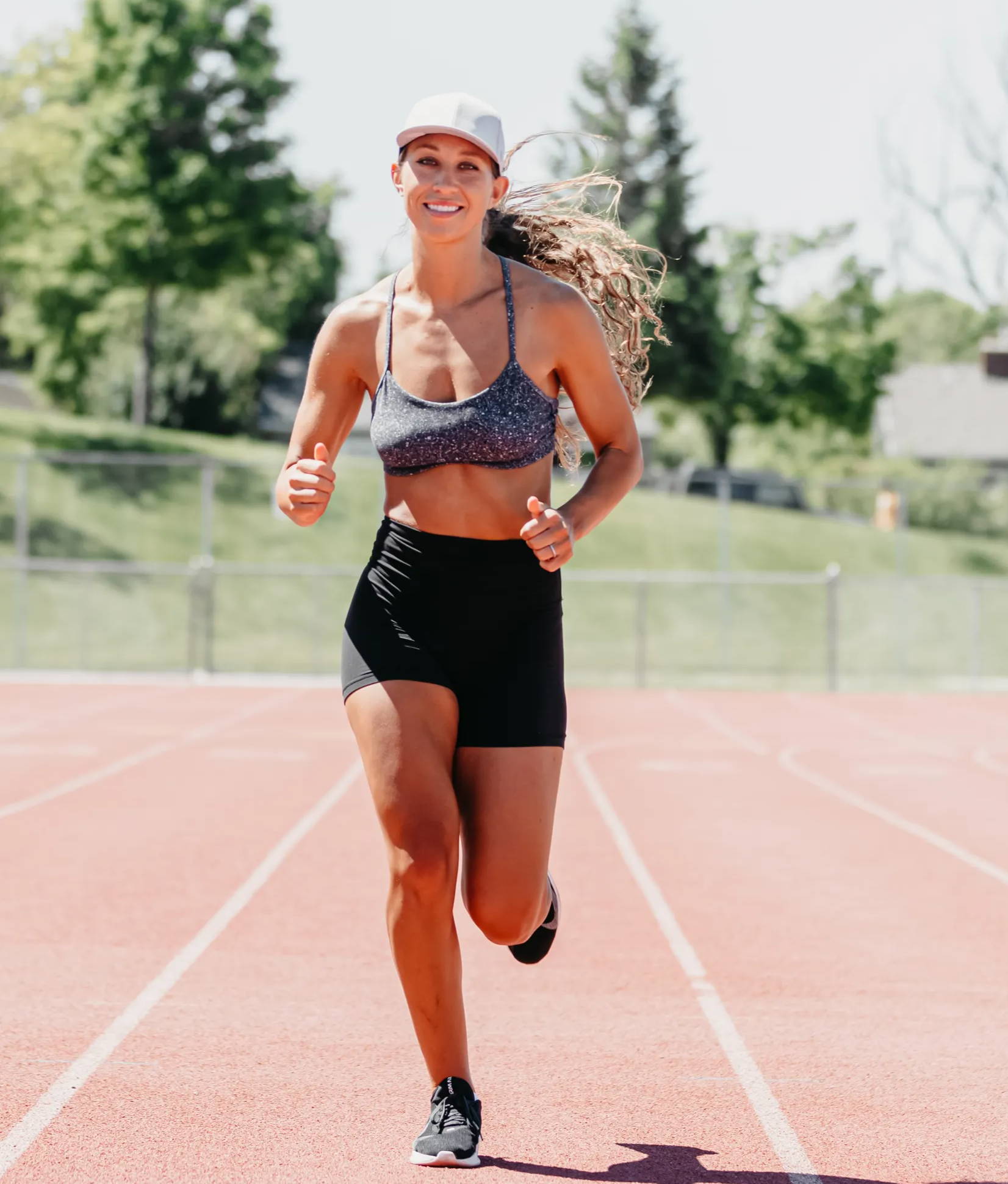 Updated 11/03/2022
Whether you're an experienced runner or you're just getting started in this sport, exploring running gear helps ensure safety and comfort. While it may be tempting to run in your everyday workout wear, specialized running equipment and apparel can make the difference between just putting in the miles and really enjoying the sport. A lack of running essentials may not only be uncomfortable. It can set you up for running-related injuries. The essentials are important, and many professional runners can't run without these items. From shoes to apparel to a good pair of running sunglasses, you'll be ready to hit the road, trail, or treadmill in no time.
Running shoes are designed to protect the feet from the pounding impacts of running. Running shoes absorb impact and help protect joints. Every running shoe needs to provide cushioning, stability, and motion control. Running shoes are also divided into these three categories to suit the specific needs of each runner.
Cushioned running shoes absorb more impact, and they're designed for runners who have high arches.
Stability running shoes are designed to support runners who need support and stability in the mid-foot.
Motion control running shoes are designed for runners who overpronate, so they have extra support and flatter outsoles.
Neutral running shoes are another option, designed for people who want support on the arch side of the foot and midsole cushioning to absorb shock.
Minimalist running shoes are for people who want a more natural feel for their runs. The benefits of zero-drop running shoes (as they're sometimes called) are still debated, but this footwear has become extremely popular in recent years.
Runners should strive to change running shoes between 450 and 600 miles, and some runners like to have two pairs of running shoes to alternate between them.
And even though barefoot running shoes have become hugely popular in recent years, you don't actually have to wear them with barefeet. So, we put together a list of the best toe socks for people wearing barefoot running shoes.
You don't need to spend a fortune on running apparel. A novice runner can start by buying just a few items. Professional running clothes are lightweight, so they move easily as the body moves. Seams are positioned where they won't chafe the skin, and many items are reflective for better night visibility. If clothing doesn't feature reflective designs, wear a vest or clip-on lights, so you're visible in the dark. Cold weather running will be more comfortable in clothing made of wool, nylon, or polyester, which helps the body retain heat. In warm weather, these fabrics are also ideal because they help wick away perspiration. Running socks or tights made of compression fabric provide extra support, which many runners appreciate.
The sun can damage your eyes if you don't wear adequate protection. Direct UV light can damage eyesight, and even sunlight reflected off of streets and snow can be dangerous. Running sunglasses designed to block harmful UVA and UVB rays will help protect the eyes and the skin around the eyes. Look for sunglasses with polarized lenses to help protect from reflected glare. Polarized lenses that also provide maximum UV protection are ideal. Frames that fit close to the face, wrapping around the eyes and head are the best design. Sunglasses designed for runners will often have special features, such as non-slip frames and polarized lenses.
And if you're already in the market for shades to take on your next run, we've put together a list of helpful resources including an article that explains why sunglasses are often so expensive to begin with. Fortunately, as our first post shows, there are plenty of more affordable options on the market these days:
Headphones or earbuds enable runners to take music along as they rack up the miles. Wireless earbuds have a number of benefits, resting securely in the ear and delivering full sound without wires. Battery life may be an issue on long runs; however, and these earbuds can be expensive. Wire connected earbuds are another option. These earbuds offer quality sound, and they deliver better battery life at a lower price. The earbuds are connected to each other via a wire, but they are untethered from a phone or other device. Although headphones tend to be heavier, some runners prefer them. Over-the-ear headphones are ideal for those who want to experience the sound at its fullest. However, headphones have a few drawbacks. Some people don't like the weight of the headphones, and sweating can make them uncomfortable as well.
5. Hydration Pack or Handheld Bottle
Staying hydrated while running is crucial. Runners have the option of wearing hydration packs or holding hand-held water bottles. Hydration packs come in different designs, possibly vests, backpacks, or running belts (many of which attach to your hands-free dog leash). Hydration packs are convenient and easy to use. It's usually helpful to experiment with different packs to find one that fits your style. A hydration pack shouldn't weigh more than 20% of your weight, though. Some runners decide that they don't like the extra weight of a hydration pack, and they opt for hand-held water bottles instead. Hand-held water bottles are relatively lightweight and easy to use, but they do have a few drawbacks. You'll be limited in the amount of water you can carry, and you might find that you don't like carrying something in both hands while you run.
Protecting your skin from the sun is another crucial part of running. Too much exposure to UV rays can cause painful sunburn, potentially raising risks for premature aging and even skin cancer. Strive to avoid sunburns by applying sunscreen generously. Sunscreen should provide broad-spectrum protection from both UVA and UVB rays with a sun protection factor of at least 15. Remember to reapply sunscreen every two hours, even on cloudy days. When you're running and sweating, reapply sunscreen more often.